Decisions...Results. Choices...Consequences. Lessons.
The first week at YALI just flew past. I remember that first day on a sunny Monday morning when the tears rolled down the cheeks of Mark McCord as he shared his personal story about taking responsibility for decisions he made years ago. I don't know how he felt, because I have never made a decision that directly led to the death of someone I worked with.
— YALI RLC EA (@YALIRLCEA) August 24, 2015
I am a journalist, so inadvertently, I may write stories that get people killed or fired or haunted. But it has never been that personal, like Mark's guard when Mark was a bigshot of some company in Jalalabad in Afghanistan, and he watched as an IED planted on a road blew out his guard. His friend. His colleague.
After Mark's tears, there was this game about the basic things that you need to know about people; about their families. Farah called it Bingo. I didn't know its name, but you should have seen how an Ethiopian like Addis who speaks Amharic back home and English when he is abroad, got easily acquainted with Idrissa from Tanzania whose primary language is Kiswahili, and the secondary language is English.
Or when Ismael from Djibouti was having this conversation with a security guard from Kenya, and somehow, Mbusih, the celebrity reggae radio presenter featured into the conversation. Mbusih speaks Sheng'.
You learn fast. You adapt fast.
They teach you about leadership; about being proactive; about vision, mission, goals and legacy; about putting first things first; about thinking "win-win"; about seeking first to understand, and then to be understood… it is a long list, but if you can get your hands on a computer or phone with internet, then you can go here for a peak into what we learned in the first week.
Of course there was team building where we had to sweat, run around, think, argue, disagree, agree, laugh, dance some more, and most of all learn, that life requires teamwork.
Sandra, Bush, Jami and Chege taught us that you have to negotiate, cut deals, make promises, keep those promises and move on to achieve your goals.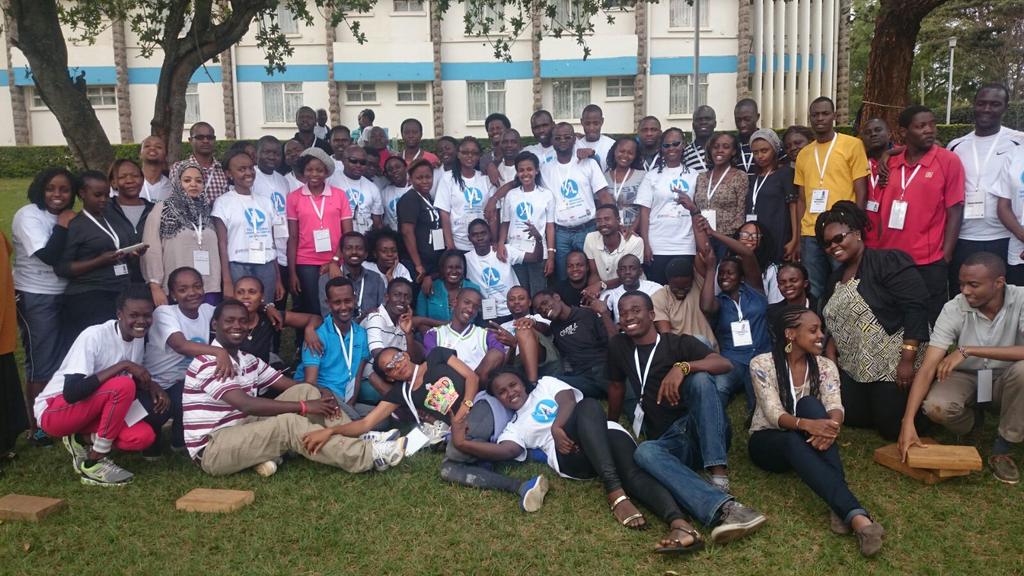 YALI Cohort 2 Participants
Though we have a tea break – there's coffee and chocolate; the only problem is that the menu for lunch and dinner remains largely the same, with rice, irish potatoes, sweet potatoes, chicken, beef, goat meat, pasta … I missed Ugali; Eden missed Injera; and Abel missed "raw meat".
I was shocked. But Abel said: "All Ethiopians think that if someone can't eat raw meat, then they are crazy. I also think the same."
I agree I can be mad, but really, how does raw beef, with blood and lymph dripping, get into your mouth? How do you chew it? I was in disbelief. I know Saul, he of Mogotio, ate fresh raw liver and intestines of a goat back in campus. But here was Abel, with the backing of Addis and Mehret insisting that raw beef was a delicacy!
"It was actually palace food!" Addis told me.
The big lesson I take from the first week is the need to plan your time. I know I am organised. Thorough. And I get terribly upset when someone doesn't keep time. But I was taught to "carry my own weather". I hope to try.
Week two is here. It is the first day of a new month. Two days already gone by. Let me see what I can get from it.